Designer Metal deer fencing is built to last. 50x12mm posts @1m centres driven 1m into the ground, a solid 20mm round top rail and eight 25x8mm flat rails on edge below. It stands 6 feet tall and weighs 3.15 tonnes per 100m.
As with our estate fencing, it is a continuous welded system, allowing it to follow ground contours and curves beautifully. The use of generous steel sections and our method of installation, gives our product great rigidity and strength. You are truly investing in a last-a-lifetime deer fence that will be enjoyed by generations to come.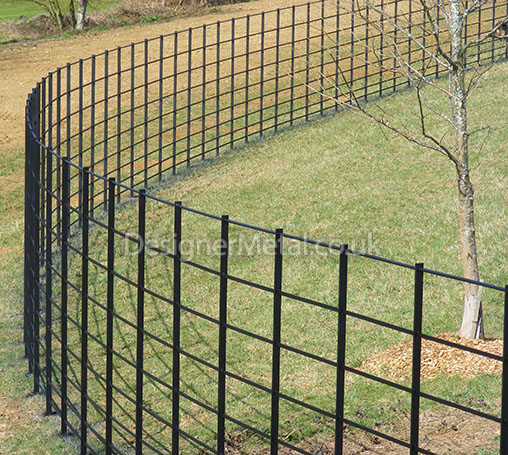 The fencing in all the pictures on this page stands an imposing 6ft tall. The photos above and below clearly show how a continuous welded system, when properly installed, will follow curves and ground contours.
Please do not confuse our system of Deer Fencing with off-the-shelf, lighter gauge, clip-together, imported systems on the market today.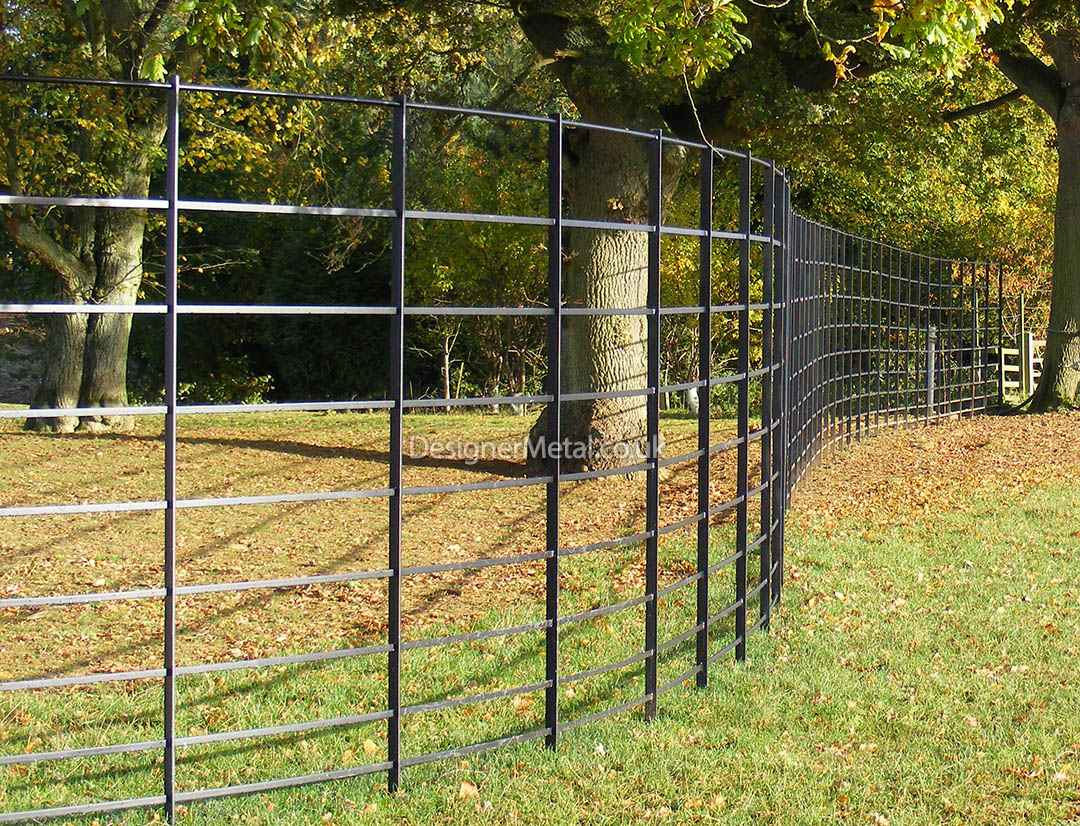 Every Deer Fencing installation we do is undertaken by our fully employed members of staff. Nothing is too much trouble. Often on estate or deer fencing projects there are bespoke sections that, when given enough time, care and thought, produce stunning results.
Iron Fencing swooping down to a slightly lower set of gates in a beautiful estate setting. When ordered with fencing, gates can be made to any size either as a single leaf or as a set of doubles.
When looked at from a distance or side on this 6ft Metal Deer Fence is relatively transparent allowing unobscured views of the surrounding country side.